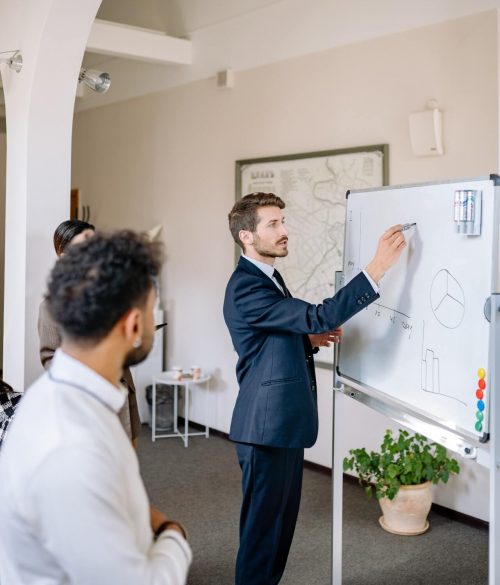 Account Management
Maintaining a good relationship with clients has always been a hassle for most start-ups. And you don't want to be losing any customers because you don't have the manpower to handle account management. That's where we come in. Plus DLT offers a range of account management services that can take the burden off your shoulders. Whether it is maintaining customer records, sending out invoices, or following up on payments, we can do it all for you. Phew! Now you can focus on what you're good at and leave the rest to us.
GDPR Project Implementation
The General Data Protection Regulation (GDPR) is a relatively new EU data protection law that came into effect on May 25, 2018, and has replaced the 1995 EU Data Protection Directive. As you can tell by the terms, it won't be easy for start-ups to navigate these waters. This is where we come in. Our GDPR project implementation services can help you to ensure that your start-up is compliant with the latest regulations. We will work with you to create a data retention policy, help you to map your data, and advise you on how to handle requests from individuals.
Business Analytic Services
Business analytics is the process of transforming data into meaningful information that can be used to make better decisions. At Plus DLT, we understand the importance of data-driven decision-making and offer a range of business analytic services that can help you make informed decisions. Whether you need help with customer segmentation, trend analysis, or financial forecasting, we can assist you. You don't have to hire a full-time analyst, we can do all the hard work for you. It will cost you less and you won't have to worry about the quality.
Customer Support Services
We know how important it is to provide excellent customer service and our team is dedicated to delivering the best possible experience. We offer a range of customer support services that can be tailored to meet your specific needs. Whether you need help with setting up a live chat, managing customer queries or providing after-sales support, we can assist you with everything you need. Plus, we offer a range of language options so you can be sure that your customers will be able to understand you.